Reviews and Testimonials
Farouzan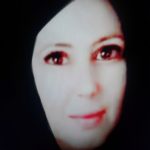 Angelina has been an angel throughout my transition; she is so kind and compassionate! I had the thickest beard and thought that I would never have a smooth face, but now I am so happy! After getting my face cleared, I recently started treatments for bottom surgery and I am so happy with the results already!
Thank you so much, Angelina, for being so gentle and understanding with me. I will never forget your kindness. Sincerely, Farouzan.
Katherine J.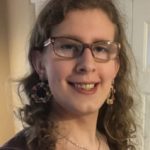 Angelina provides excellent service at affordable prices. She is very caring and attentive and made me feel welcome every session. I would highly recommend her to any trans and cis people looking for hair removal!
Hope W.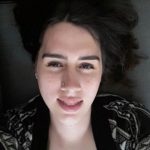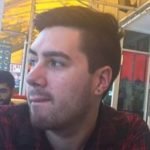 Coming to see Angelina was one of the best decisions I made about my transition. Her positive attitude and hair removal skill has raised my confidence so, so much!
I feel so fortunate to have found a place where I always feel so safe and totally respected. Coming here has allowed me to wear clothes that were never a possibility before, and I don't have to worry about stubbliness!
Thank you Angelina
Heather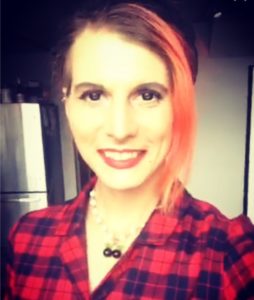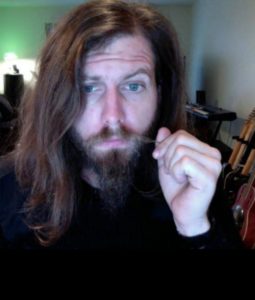 Angelina is so pleasant and gentle with her laser hair removal. She takes the time to get to know you and treats you like a close friend. I am still early in my transition (under 1 year on hormones) but started doing laser once a month with Angelina, totally amazed at the amount of hair that she has permanently removed. Pictured here is the result of 12 sessions. I had to stop for now while I attend school on the island for 1 year, but I am very excited to begin treatment ASAP.
Allison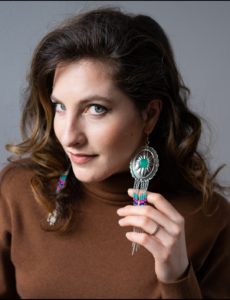 For the past five years, I have been removing my upper lip and chin hair, along with threading my eyebrows at small salons in town, as the aestheticians always ask if you want that done too. I tried to keep it up with at-home tweezing, salon waxing, et al. Thicker, darker hairs grew back on my face, very much the opposite of what I was trying to achieve! I had to shave every day as the hair was so noticeable. I had no idea that my body would respond in this way!  I had multiple hormone tests, as well as ultrasounds, and everything came back without abnormality. At this moment the only likely reason was the aggressive hair removal.
Angelina has been the only technician to explain to me the science behind hair growth Since I started a combination of electrolysis and laser, I saw improvement in six months. I deeply regret my novelty decisions to thread, tweeze, and wax my face, but Angelina has been a supportive confidante and technician in my life, so now I can be more hair-free. Angelina is friendly, patient, and caters to your tolerance. I couldn't recommend anyone more!
Aniika
After trying so many ways to get rid of my hair, I finally found Angelina, and I am glad I did! I had mostly threaded for years and that just made my hair grow back worse!  I'm so happy that Angelina explained things to me so well, and now I am almost finished with hair removal! Thank you, Angelina!
Brenda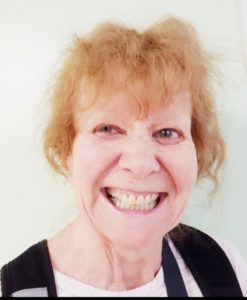 I have been going to so many electrologists for over 30 years and have not had such good results as I have received from Angelina.  She is so gentle and easy to communicate with. I wish I had found her many years ago.
CMH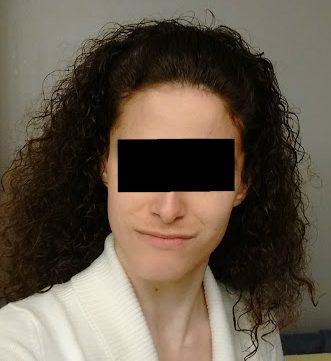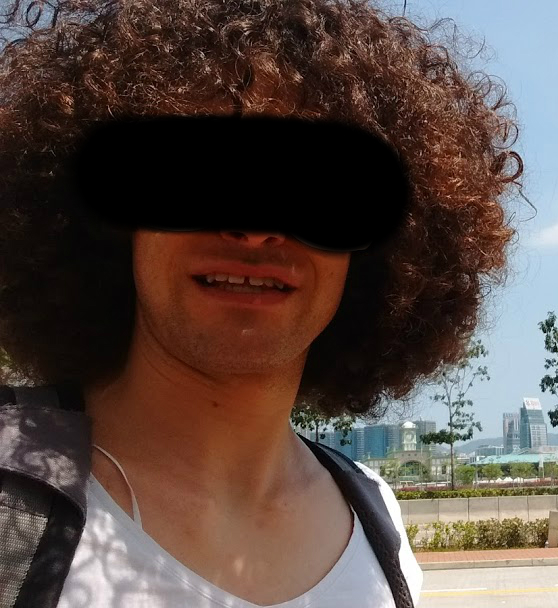 I started going to Angelina's in May 2018, and it is no exaggeration to say she has been a life changer!
From the minute I set foot in the door, Angelina was professional, caring, and centered my needs and expectations. We talked about what I hoped to get from laser hair removal, the condition of my hair and skin, my financial situation, and my availability and together we created a timeline that worked for both of us.
I appreciated that she was very engaged and knowledgeable about transitioning, so I never felt uncomfortable or felt that I had to explain anything. She was attentive to my feedback at every session, and adjusted the plan accordingly.
1 year later, I don't even recognize myself in my old photos, I don't fear seeing myself in mirrors anymore, and I have the confidence to be myself in all aspects of my life. None of this would have been possible without Angelina, who helped me change my life in ways I wouldn't have thought possible.
-CMH
Faune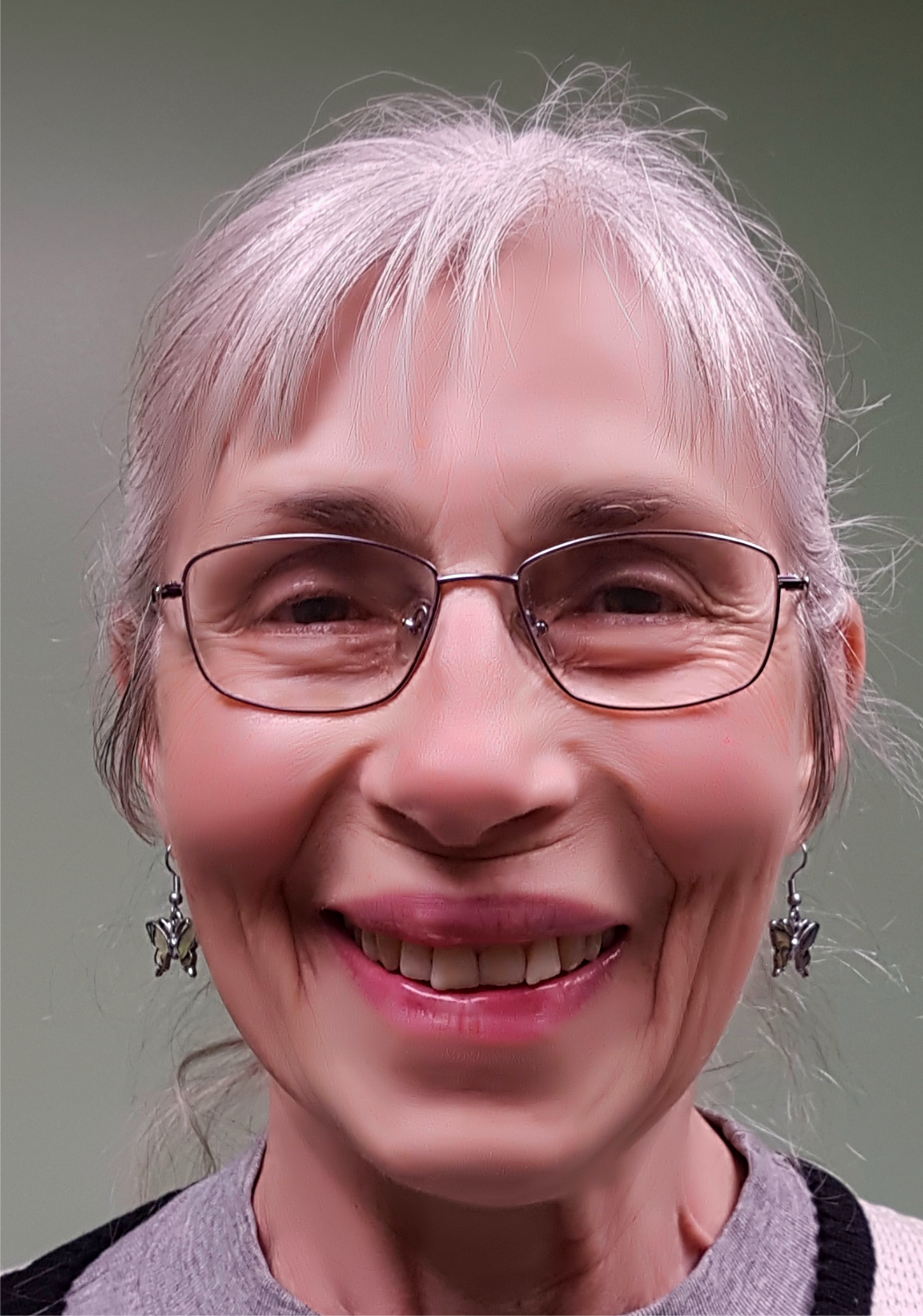 Respectful, warm, gentle, confidential–Angelina is the best practitioner in electrolysis. More than a professional, she is a caring, trusted friend. Ten years ago I went for several treatments and returned recently for a session, as age sometimes brings unwanted hair. During the tidying up session, we had a great conversation and the time flew by. I'm very happy with the smooth results. I have recommended her to friends and will continue to, without reservation. Every time I have visited, I walk out feeling better, not just because I look better, but because Angelina makes me feel better. Thank you, Angelina.
Zofia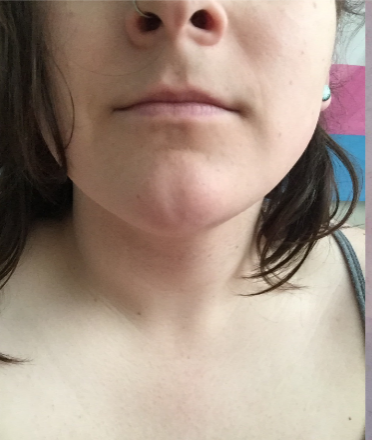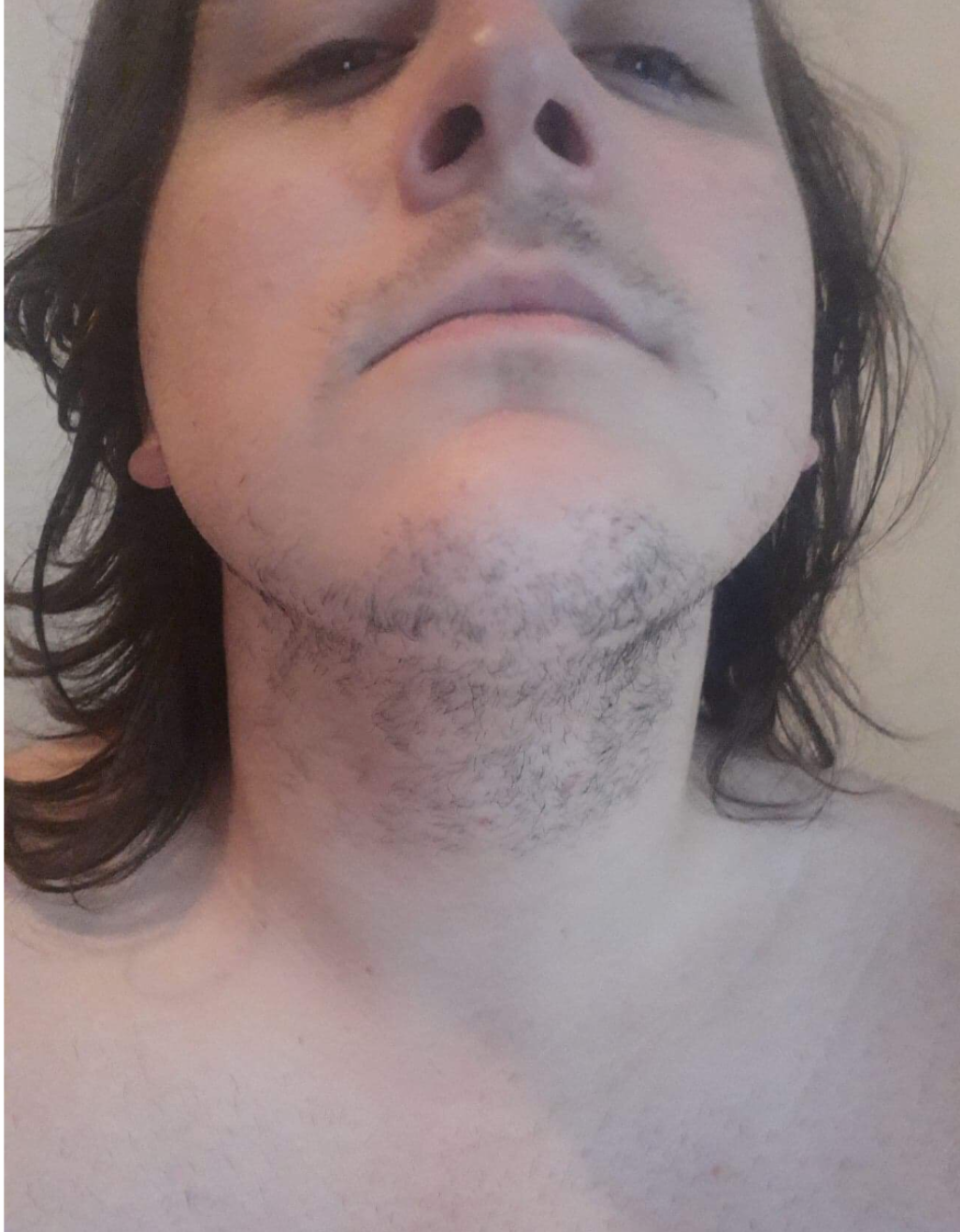 I was very self conscious about getting laser and electrolysis done on me, but after my first appointment with Angelina where she sat me down and explained the whole process, I couldn't have felt more respected and attended to! Angelina is a wonderful, kind, and professional woman who has helped me to be comfortable with myself through my transition. I recommend her to anyone looking for the best experience with hair removal, and I can say with certainty that I've never had a bad experience with my hair removal thanks to her.
-Zofia
Shirley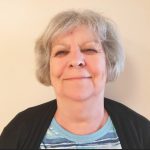 I had been to two other electrologists before I found Angelina, and the difference is like night and day! The quality of her treatments are far more superior than what I had previously experienced. Angelina is a wonderful person, and I really look forward to going to my appointments!
Esme
When I was finally ready and able to start the hair removal process I contacted Angelina.
At our first meeting/free consultation I got the sense that she was a completely professional and passionate laser and electrologist technician who would get results.
I also felt that she was a genuine, honest, and good-humoured person whose company would be a pleasure.
Now that my entire face and body are virtually hair free and smooth, and I have experienced support and understanding in ways I had previously never known, it turns out that my initial instincts about lovely Angelina were absolutely bang on!
Esme
Avery Alder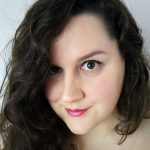 Angelina's warm, bubbly personality immediately put me at ease when I entered her studio. She took her time explaining the process to me at the outset, ensuring that I felt confident and relaxed the first time I sat down to a laser session. Having done both laser and electrolysis with her, I'm super happy with the results – my skin looks and feels smooth, and I feel more comfortable in my body.
As a trans woman, I was nervous going in to my first appointment, but Angelina was very respectful and courteous. Furthermore, she felt like a friend – someone who was eager to dive into real conversation and offer up advice on whatever I was fretting about that day. I've recommended her to a number of my friends!
Alice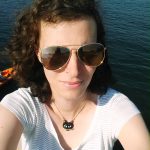 When I first arrived at Angelina's office for a laser consult I was extremely nervous, but she put me at ease immediately with her joyful attitude and patient explanations. After a few months of treatment I felt almost like I was visiting a friend. Angelina is respectful, kind, experienced and thorough, and I'm really pleased with the results. I would recommend Angelina to anyone who asks me where to go for laser hair removal in Vancouver!
Thank you Angelina!
Audrey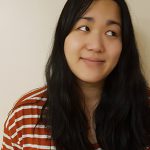 Transitioning can be a very scary thing, especially for someone as shy as me, however, Angelina's friendly & comforting demeanor helped to alleviate my fears. I no longer need to worry about unwanted hair now. I also love how perfect my eyebrows look! Thank you Angelina!
Nicola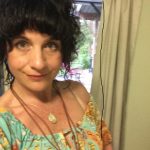 I first met Angelina many years ago when she got rid of everything I wanted. I had not needed to pluck my eyebrows or anything else for over ten years when I finally saw her recently for a quick little touch up.
Her personality won me all over again (not to mention the touch up was FANTASTIC)!
I highly recommend Angelina. She will fix you right up. She is my hero!
Nina Y.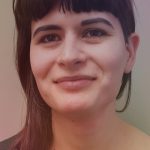 Angelina is simply the best! Her skills as a professional give amazing results and I'm so impressed with the work she's done. Like magic her services have helped me transform into someone who feels at ease with her body and presentation. Angelina has also been wonderful to work with. She is so genuine and down to earth. With every session she's always made me feel comfortable and at ease. She has been so supportive and encouraging. I would recommend her to anyone!
Christine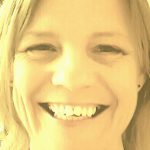 Ever since my first session Angelina was so warm and friendly which really helped me to relax.
I had been plucking for 20 years and I ended up with arthritis in my thumb and hand. The stubble was horrible and so embarrassing that I just couldn't deal with it anymore. Now after 7 months my goatee has vanished. I thought it would take around 2 years.
Angelina is amazing; her expertise is outstanding, and her work is very precise. I waited way too long. It is so worth every penny. Thank you soooo much, Angelina! You are my hero!
Nicola S.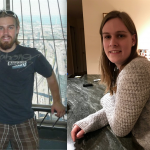 Angelina comes highly recommended by nearly everyone that I've spoken to within the trans community. Her rates are very reasonable and she can mix electrolysis and laser treatments for excellent results. Angelina is extremely knowledgeable, always in a good mood, and very easy to talk to. I recommend Angelina to anyone that is looking for permanent hair removal.
Mikey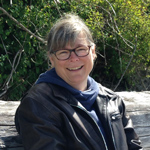 I was immediately reassured by Angelina's forthright and professional manner. I have been really impressed by the results and don't hesitate to recommend her service. Thank you!
Fiona T.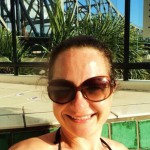 Angelina is THE BEST!! She's changed my life in the most amazing of ways. She's delightful, and professional, and made me feel so very comfortable. I would recommend her to anyone. Thank you Angelina!!
Emmy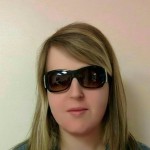 "I have found Angelina extremely friendly, understanding and professional. She made it easy to discuss all my options, as well as to work within my budget and my schedule. I am very happy with the results."
Zoey

I was a reluctant client at the beginning. I had to be talked into going for a consultation. If Angelina had not been the person she is–gentle, welcoming, warm, professional, and exceptionally skilled–I never would have made it back for a second appointment, then a third, a fourth… Two years later, I can't believe I ever hesitated. I had no idea what a profound impact this work would have on my life. Angelina helped me find my real face, which I'd almost given up on ever seeing.
Megan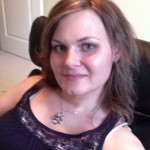 Angelina is so much more than an electrologist. She is a friend, a supporter, an ear to listen, and a little bit of a therapist all wrapped into one adorable package. She made me feel comfortable from my very first session and a year later I could not be happier. I have found my forever hair-removal expert.
Jemmy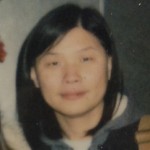 I came to Angelina to eliminate my unwanted hair (including ingrown hair).She managed to zap them all away and I was happy with the results. She made me feel comfortable to even do unmentionable places. She listened and understood my situation and adjusted her schedule accordingly. I will not hesitate to come back to Angelina for any future hair removal if needed. Thanks for being there for me!
Amy Fox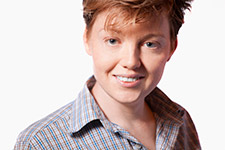 Angelina is precise, professional and pleasant. She is my go-to for all my electrolysis and laser. Plus she's trans-friendly and in a great location.
Ros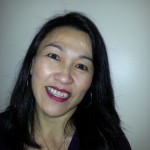 I loved Angelina from the very first time I met her. She is warm, funny, caring and she makes you feel right at home. If you are looking for a professional who knows exactly what they are doing, look no further – Angelina is the person for you!
Catherine T.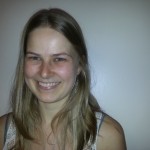 At first I was embarrassed and nervous to get electrolysis, even though it had been on my mind for years. I really lucked out finding Angelina! Most importantly, she affirmed that there are many reasons for hair removal and they are all valid and not vain. Her obvious knowledge, expertise, and respectful and light-hearted personality had me not only looking forward to my appointments but also to a more carefree and confident me!
Veronica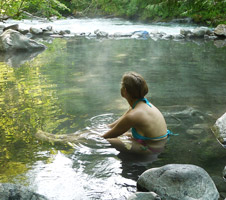 Angelina is one of those very special people you only have the pleasure of meeting a few times in your life. It can be hard to show every inch of yourself to someone, especially when you're feeling self-conscious about an area, but Angelina's affable personality will quickly put you at ease. She really has seen it all, and her sincerity shows when she goes way above and beyond what almost anyone else in the business would do.
Angelina is one of the hardest working women I've met, and her passion for her work is clearly evident; she has treated me with both laser and electrolysis treatments on my face and body and I am very pleased with the results.
Loretta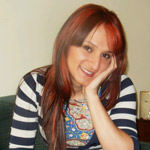 I used to be like a she-wolf: super hairy and really uncomfortable with myself. I always had to use tons of make up and blush on my face to dissimulate the growth of my mustache and "goatee".  Since Angelina's laser treatment gave amazing results I started to feel gorgeous and secure of myself.  She is divine! I love her personality and the way she treats people. She's a dedicated woman and a true expert of hair removal treatments.  Now my face looks smooth and I am planning to get more areas of my body fixed up once and for all.  An opportunity no one should miss!
Cynthia
I had been wanting to have electrolysis for years but was nervous and uncertain about the procedure, safety and cost. However, after a resounding recommendation from a colleague, I contacted Angelina and have not been disappointed. Angelina provides a very professional, well informed and expert service. Her supportive, kind and enthusiastic approach is endearing and puts one quickly at ease. I do not hesitate to recommend Angelina's electrolysis services!
Nancy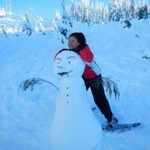 I liked Angelina from the moment I met her. She is such a beautiful person inside and out with such a genuine way about her. As for her work, she has such vast knowledge of her craft and years of experience under her belt. With that said, she has effectively removed stubborn hair and decreased certain areas to a minimum. If you've tried other places without success, definitely go see Angelina. You won't regret it!
Anna R.
I've been seeing Angelina for hair removal in a variety of areas over many years.  The reason I keep coming back goes beyond the results I so enjoy.  Angelina has always treated me with the greatest respect and kindness. Hair removal can be a deeply personal and sometimes intimate matter.  Angelina understands this intuitively, providing her clients the kind of safety and warmth that allows them to relax under her capable and professional care.  Thanks Angelina!
Michele M.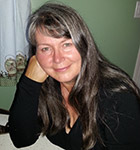 I was nervous about electrolysis as I didn't know what was involved and how effective it would be. Angelina so thoroughly explained the procedure to me in simple terms that were easy to understand that my fears melted away and I was eager to start.  She explained the hair-growth pattern and why it was important to have regular appointments.
Angelina was at all times professional, discreet, kind, understanding and dare I say, delightful.  In short, just the person you want to help you in your transformation to beauty.  She worked on different parts of my body, and I am constantly getting compliments about my eyebrows!
I highly recommend Angelina's services, and I wish her many more years of continued success.
Thank you so much, Angelina!
Jessie K.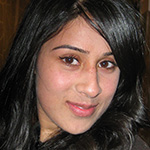 Angelina is fabulous! She is friendly, knowledgeable and makes her clients feel comfortable. She puts her client's needs first and is always willing to answer your questions. I've been to different electrolysis places through the years and Angelina is by far the best and I would not go anywhere else. She works quickly and carefully and the results are great. She fixed my eyebrows when others have ruined them to a point where I thought I'd never be happy with them again.
Shannon
After tweezing endlessly and scarring up my face, I finally decided to make an appointment with Angelina based on a friend's recommendation. Right away I could tell she was warm, down to earth and exceptional at what she does. She's also hilarious, and I come away from our visits happier than when I came in. Best part: my face is now clear. My skin looks radiant. So if you're wondering if she's the real deal, she is!
Sarah Silvester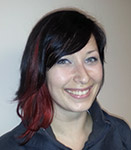 It has been a really positive experience going to Angelina for hair removal. She is professional, approachable, and has always made me feel very comfortable. For the last seven years I have been a client of Angelina's and she has always has done a great job and given me the results I was looking for. I have even encouraged some of my friends to go to Angelina and now they are repeat customers too!
Jennifer C.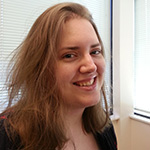 I decided to get electrolysis done when I became a teacher. I did not want to have to worry about unwanted facial hair while I was standing in front of a class. It is one of the best investments that I have made. You would not know to look at me that I ever had any facial hair. My self confidence has increased because I am not worrying about how I look.
Angelina has been amazing. When I first started I was a little apprehensive but she was very good about explaining the process of electrolysis. She makes suggestions but does not push me to do anything that I don't want done. Most importantly for me, she keeps me looking natural. I was a little worried before I started having my eyebrows done because I did not want them to look unnatural. She shaped my eyebrows so they look natural and tidy.
I have had a really good experience with Angelina doing my electrolysis and would highly recommend her to anyone.
Tara G.
Angelina's lovely personality makes appointments an absolute joy. She'll make sure you understand exactly how the treatments work, what kind of aftercare to do, and always checks to make sure you're happy with how the treatment is going. I've had both laser and electrolysis treatments from her and am extremely happy with the results.
Jim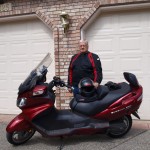 "I went for help and gained a friend. Angelina's winsome spirit is contagious and her respectful professionalism engenders confidence. She loves what she does and so will you."
Toni B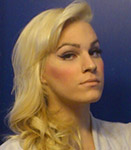 Angelina is such a sweetheart. I look at her as if she's one my friends! Unlike other clinics I have visited she is very friendly, respectful and has a very strong understanding of electrolysis and laser hair removal. She is honest and tells you exactly how everything works to make you feel more comfortable and to get a strong idea of what method will work best for you. She has competitive prices. I highly recommend Angelina's Electrolysis Studio to everyone who is looking for hair removal!
Melanie P.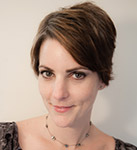 I love Angelina. I have had my eyebrows, face and underarms done with her. We used a combination of both laser and electrolysis, and I'm very happy with the results.
She uses top of the line equipment and treats her clients like gold. She ensures her clients are educated about the process and how to make it the most cost effective. She has a great sense of humour and is always good for a confidence boost. You won't be disappointed.
Dani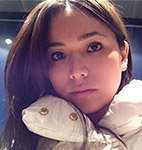 I have done just about all parts of my body with Angelina. She is a very open minded person; nothing shocks her. Life gets so much easier when you are not always thinking in the back of your mind about any stubble that might have grown.
Angelina does such a great job with removing hair that she will make you stop calling her…cause you will not need her anymore after she's done with you! You will miss her warm and easy going personality though!
McLachlan
I've been going to Angelina's for some time now and can't say enough about her ability to make me feel welcome and informed. She's been at this for a long time and was very honest about what I should expect. Results have been great.
Nav V.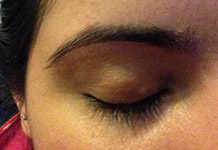 Angelina is amazing. She's so nice and does a great job on removing unwanted hair! She makes you feel great and is very open so you don't have to be shy to ask anything. She has a good price system, and you see results fast. One thing I really like about her is that she explains what she is doing and answers any questions you have. She fixed my eyebrows when I thought they were going to be unfixable. I recommend her to anyone and everyone. Her studio is also very clean and easy to get to! Thanks Angelina, and keep up the good work!
Jennifer F.
I have been receiving services from Angelina for close to one year and greatly appreciate the care she takes when attending to my needs. She is warm, caring and does a great job!

Tish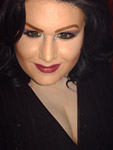 My first visit with Angelina was very comfortable. She made me feel very at ease. She assessed my hair type and we discussed the options. She very thoroughly described the process and then we decided on a plan. Angelina is a very friendly, bubbly, and genuine person yet she still maintains her professionalism.
She keeps her clients educated by letting them know step-by-step what she is doing. I have been undergoing Laser and Electrolysis treatment to eliminate my facial hair and within the past 5 months I have noticed a significant reduction in my hair growth. The hair that is coming in is lighter and hardly noticeable. With ongoing electrolysis that hair will be gone soon too.
Angelina worked within my budget to help make my dreams a reality. I am truly thankful to have met her.
Faye Nowak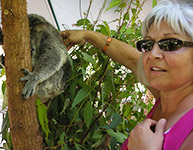 Once I hit my fifties I decided it was time to do something for myself. I had always had facial hair and had gone the traditional routes of tweezing, bleaching, shaving and numerous other unsuccessful methods. I had often thought of electrolysis, but was too afraid to try it. One day I took the plunge and went for a consultation with Angelina. Upon meeting Angelina and interviewing her I decided to try the electrolysis method.
The one thing I ask myself now is what took me so long to do this? I found the results to be excellent. Angelina took the time, care and patience when working on me. After having my face done I decided to move on and eventually had my under arms, legs and pubic area completely cleared.
I would not hesitate to recommend Angelina to anyone. She is professional and dedicated to her trade. She ensures that her clients are comfortable and are kept aware of any changes in their treatment or how she is working on them. Call Angelina to request a consultation and decide for yourself. You'll be glad you did.
Siohban S.
I was pretty scared a few years ago when I was just starting my transition. Thank God I found Angelina! She has been so welcoming and helpful to me. She hooked me up to a lot of resources that I didn't really know about cuz I was new to the city and she was so gentle and kind. I can't say enough about Angelina and how great she is, as well as her great work on me. I'm just about done!!! Even though I had to take some time off for over 9 months where I didn't get any treatments (family stuff) it's been pretty quick overall. She did my entire face; the hair was VERY thick and bristly, and she did some other important areas as well.
Debbie V.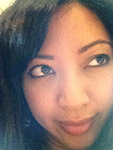 "Angelina has helped me tremendously with taming my unruly eyebrows. I can not thank her enough. For years I suffered with thick eyebrows and ingrown hairs – I was a slave to my tweezers! She was able to shape and groom my brows to perfection. She is extremely knowledgeable about the phases of hair growth, provides an explanation on the procedure and she is just so super nice and caring. I would definitely recommend her services to anyone looking for electrolysis or laser hair removal! Thank you Angelina!"
Renee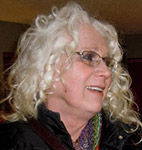 Angelina's really the best for effective, thorough removal of unwanted hair in a clean well lit studio. You'll be as happy as I am and hair free with Angelina's efficient and cost-competitive treatment.
Suman

Angelina is amazing. I used to go to another electrologist prior to her and the first appointment I had with Angelina really showed how talented and skilled she is in her craft. I found her electrolysis less painful than the one I went to before, and she's just a very sweet person that I enjoy going to appointments. The areas I have had done have greatly decreased in the amount of hair, there's just a few light ones now. It has been around a year since I first went to her and I am extremely happy with the results. I would definitely recommend trying Angelina out and seeing for yourself how wonderful and talented she is; but most of all you will see results.
Adele
I have never had a more fantastic electrologist or laser expert. Not only has she gotten rid of unwanted hair on my face, neck, and bikini areas, she is a wonderful person that makes the experience one I always look forward to. Thank you Angelina for all you have done for me and for making me feel so good about myself!
Marena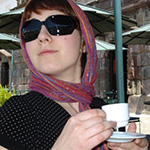 I had never tried laser hair removal before coming to Angelina's and was pretty nervous and skeptical about how it worked. Angelina was so friendly and easy going and she took all the time I wanted to explain how the process worked, my different options, and what to expect. I was worried about reviews of other laser clinics that complain about clinics promising complete and perfect hair removal in only a few sessions, only to find that it doesn't deliver. Angelina on the other hand, was very upfront about how the process varies and why it can be hard to predict exactly how hair will respond. Also, I appreciate that she won't recommend treatments if they are not going to make a difference after a certain point – she wants you to be happy with the whole process! She has been very flexible in finding appointment times that work for me, even with a shifting and unpredictable schedule. She is also great at making you feel relaxed during treatments and makes sure you are comfortable and answers any questions about the process as you go. I have been impressed with results so far – we're still working on a few persistent hairs but overall the process has been quick and painless!
Puja
I was seeing another electrologist for hair removal on my face. After a year+ of treatments, I was not seeing any results and wanted to stop electrolysis altogether. I decided to give it one more chance and found Angelina on the internet.
I came in for a consultation and found Angelina very friendly, caring and understanding. She could tell that I was frustrated with my previous attempt at electrolysis. She assured me that if it is performed properly, it should give me the right (permanent) results! She was right. After a few treatments I could see the difference, especially when my close family and friends started asking if I was using a different product on my face because it looked so clear!!
I am so pleased with Angelina's work and highly recommend her!! I go in for "touch up" appointments now, and have started getting my eyebrows done. I love the way they look! Angelina is very, very friendly and answers all of my questions. I have never left her office feeling dissatisfied with her service. She is an excellent, experienced electrologist. She knows what she's doing and she doesn't waste your time or money!!
E.W.
I started having facial hair removal treatments with Angelina about 7 months ago – the first 4 months using laser and the past 3 months using electrolysis. I am thrilled with the results. I used to have to shave my face twice a day. Now I don't see any dark hairs and the electrolysis is getting rid of the stray lighter and white hairs, at minimal cost. This is a cost-effective, permanent method of getting rid of unwanted hair that I thought would require 1-2 years and thousands of dollars and here I am 7 months later, no longer needing to shave my face! She's a very thorough and ethical business woman who genuinely cares about her clients.
Within the last week, I was asked out on dates by 3 different (very attractive) men. Though there have been other contributing factors to my new-found openness toward men, I'm sure it's due in large part because I am so much more confident and feel so much better about my appearance. I highly recommend Angelina to anyone wanting to take the step in investing in their appearance and self-confidence in this way. Angelina is personable, down to earth, warm, and most importantly, her treatments work!"
604.215.9444