← Aniika
Heather →
Allison
March 13, 2020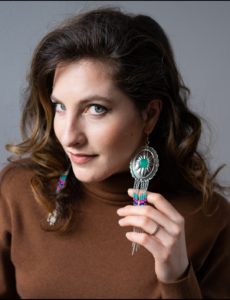 For the past five years, I have been removing my upper lip and chin hair, along with threading my eyebrows at small salons in town, as the aestheticians always ask if you want that done too. I tried to keep it up with at-home tweezing, salon waxing, et al. Thicker, darker hairs grew back on my face, very much the opposite of what I was trying to achieve! I had to shave every day as the hair was so noticeable. I had no idea that my body would respond in this way!  I had multiple hormone tests, as well as ultrasounds, and everything came back without abnormality. At this moment the only likely reason was the aggressive hair removal.
Angelina has been the only technician to explain to me the science behind hair growth Since I started a combination of electrolysis and laser, I saw improvement in six months. I deeply regret my novelty decisions to thread, tweeze, and wax my face, but Angelina has been a supportive confidante and technician in my life, so now I can be more hair-free. Angelina is friendly, patient, and caters to your tolerance. I couldn't recommend anyone more!
Bookmark the
permalink
.
← Aniika
Heather →
Comments are closed.
Homepage Sidebar

Dedicated to helping you achieve the smooth skin you've always dreamed of