← Nicola S.
Nina Y. →
Christine
February 3, 2017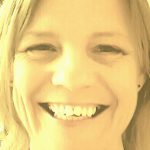 Ever since my first session Angelina was so warm and friendly which really helped me to relax.
I had been plucking for 20 years and I ended up with arthritis in my thumb and hand. The stubble was horrible and so embarrassing that I just couldn't deal with it anymore. Now after 7 months my goatee has vanished. I thought it would take around 2 years.
Angelina is amazing; her expertise is outstanding, and her work is very precise. I waited way too long. It is so worth every penny. Thank you soooo much, Angelina! You are my hero!
Bookmark the
permalink
.
← Nicola S.
Nina Y. →
Comments are closed.
Homepage Sidebar

Dedicated to helping you achieve the smooth skin you've always dreamed of