← Tara G.
Sarah Silvester →
Jennifer C.
May 16, 2013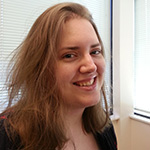 I decided to get electrolysis done when I became a teacher. I did not want to have to worry about unwanted facial hair while I was standing in front of a class. It is one of the best investments that I have made. You would not know to look at me that I ever had any facial hair. My self confidence has increased because I am not worrying about how I look.
Angelina has been amazing. When I first started I was a little apprehensive but she was very good about explaining the process of electrolysis. She makes suggestions but does not push me to do anything that I don't want done. Most importantly for me, she keeps me looking natural. I was a little worried before I started having my eyebrows done because I did not want them to look unnatural. She shaped my eyebrows so they look natural and tidy.
I have had a really good experience with Angelina doing my electrolysis and would highly recommend her to anyone.
Bookmark the
permalink
.
← Tara G.
Sarah Silvester →
Comments are closed.
Homepage Sidebar

Dedicated to helping you achieve the smooth skin you've always dreamed of