← Nina Y.
Audrey →
Nicola
April 29, 2017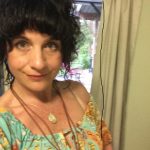 I first met Angelina many years ago when she got rid of everything I wanted. I had not needed to pluck my eyebrows or anything else for over ten years when I finally saw her recently for a quick little touch up.
Her personality won me all over again (not to mention the touch up was FANTASTIC)!
I highly recommend Angelina. She will fix you right up. She is my hero!
Bookmark the
permalink
.
← Nina Y.
Audrey →
Comments are closed.
Homepage Sidebar

Dedicated to helping you achieve the smooth skin you've always dreamed of