← McLachlan
Melanie P. →
Dani
May 31, 2013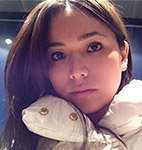 I have done just about all parts of my body with Angelina. She is a very open minded person; nothing shocks her. Life gets so much easier when you are not always thinking in the back of your mind about any stubble that might have grown.
Angelina does such a great job with removing hair that she will make you stop calling her…cause you will not need her anymore after she's done with you! You will miss her warm and easy going personality though!
Bookmark the
permalink
.
← McLachlan
Melanie P. →
Comments are closed.
Homepage Sidebar

Dedicated to helping you achieve the smooth skin you've always dreamed of