← Dani
Toni B →
Melanie P.
May 27, 2013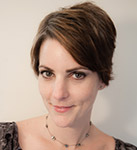 I love Angelina. I have had my eyebrows, face and underarms done with her. We used a combination of both laser and electrolysis, and I'm very happy with the results.
She uses top of the line equipment and treats her clients like gold. She ensures her clients are educated about the process and how to make it the most cost effective. She has a great sense of humour and is always good for a confidence boost. You won't be disappointed.
Bookmark the
permalink
.
← Dani
Toni B →
Comments are closed.
Homepage Sidebar

Dedicated to helping you achieve the smooth skin you've always dreamed of